We have the best Wholesale and Co-Wholesale deals in Midcoast Maine.
Access hundreds of bargain priced Wholesale properties and be the first to know when
hot new deals hit the market.
We've made finding the best Co-Wholesale deals quick and easy. Our extensive list of incredibly low priced Wholesale properties will be yours well before the competition and real estate agents in your area ever know they're available. If we don't have what your cash buyer is looking for today, keep an eye on your inbox or reach out anytime! 
As our gift for joining our Exclusive Co-Wholesaling buyer list, and a thank you for letting us earn your business, you'll also recieve our new FREE book, "Special Report: The 22 Best Sources for Finding High Growth Investment Property."
It will give you the best sources for finding Wholesale, REO properties and other investment properties in your ideal area.
By joining our Wholesaler list today you'll be the first to access hundreds of incredibly low priced Wholesale real estate in Midcoast Maine -
We pride ourselves in being a reputable company with an easy Co-Wholesaling process; offering maximum benefits to all parties involved.
As a perffered Co-Wholesale partner, we just made finding properties for your Cash Buyers exponentially easier!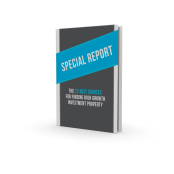 Join Our Wholesaler List Here
Gain Immediate Access To The Best Wholesale Deals In Midcoast Maine and Get Your FREE Copy Of Our New Book